Vitamin C – topical, oral or both?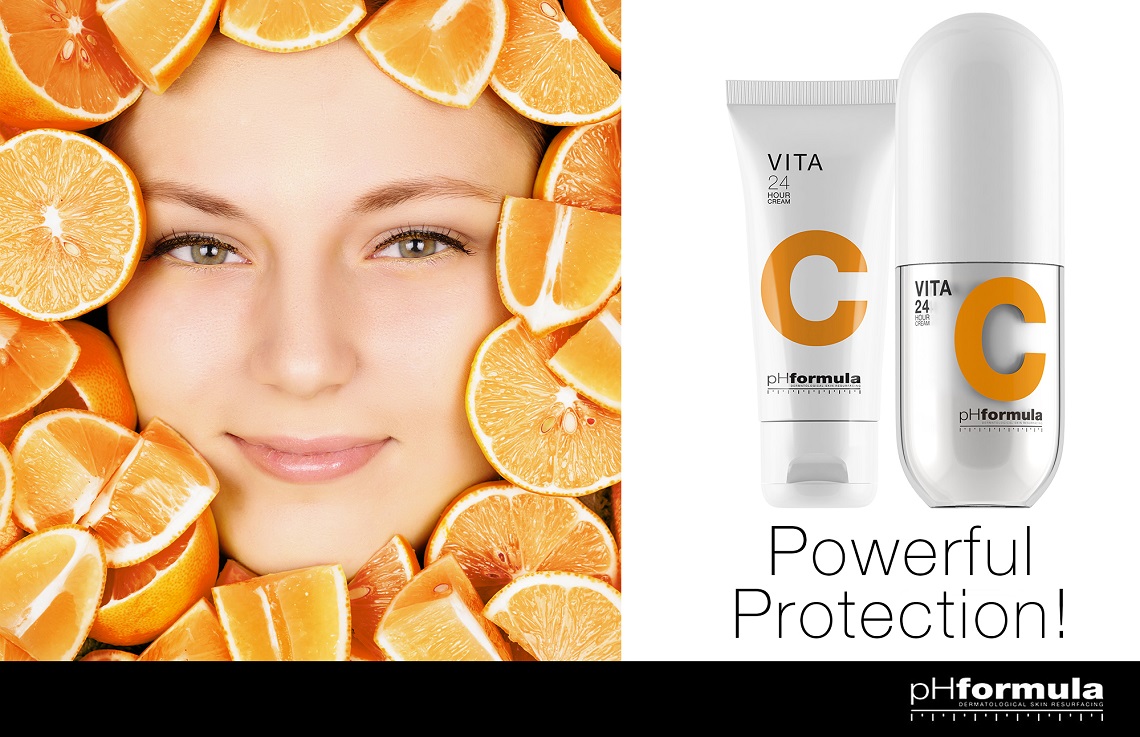 Vitamin C is one of nature's most powerful anti-oxidants. Also known as ascorbic acid, it is water soluble, helps protect from free radicals, and is vital for the body to produce collagen – the protein that helps wounds heal.
However, humans lack the required enzyme to synthesise it, so we try to get the required dosage through fresh fruits, particularly citrus fruits, and vegetables such as red peppers.
The benefits of vitamin C are numerous – protection against immune system deficiencies, cardiovascular disease, prenatal health problems, eye disease and even to alleviate symptoms of stress. It is believed to lessen the effects of the common cold and prevent more serious complications.
The benefits of vitamin C 
And it has great benefits for the skin. The antioxidant properties of vitamin C can shield skin from harmful free radicals – those found in the environment around us, like the sun, pollution and cigarette smoke. If incorporated into your skincare routine, vitamin C can reduce the appearance of brown spots or other sun damage, promote firmer skin through boosting collagen synthesis, boost defenses against damaging UV exposure, reduce inflammation and irritation, and improve the ability of the skin to heal and fade breakout marks.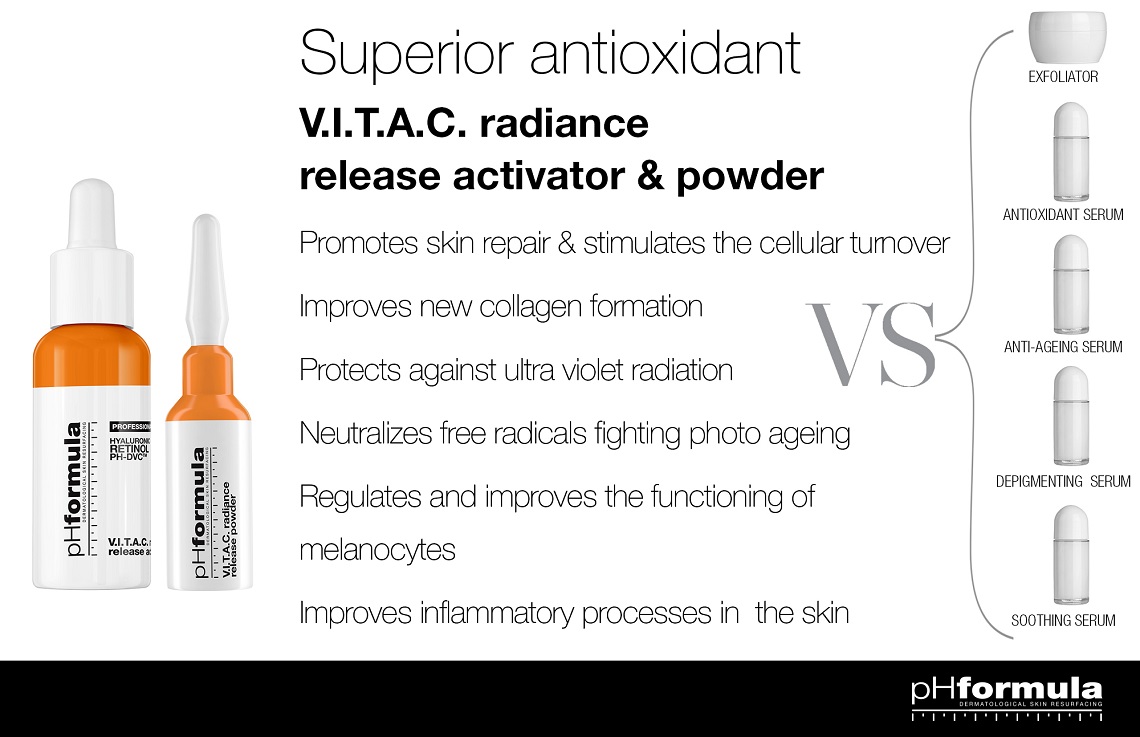 A study published in the American Journal of Clinical Nutrition examined links between nutrient intakes and skin aging in 4,025 women aged 40-74. It found that higher vitamin C intakes were associated with a lower likelihood of a wrinkled appearance, dryness of the skin, and a better skin-ageing.
However, another study published in Seminars in Preventive and Alternative Medicine revealed that only 10 to 20 percent of adults get the recommended nine servings of fruits and vegetables daily. Understandably, most people find it difficult to maintain a diet heavy in fresh fruits and vegetables. Hence, taking vitamin C supplements has become a popular and widely used means of upping your body's vitamin C intake.
But this isn't always pleasant. Dissolvable vitamin C is common, but the taste rarely makes you eager to knock it back every day. Vitamin C tablets are everywhere, but to specifically enhance the appearance of your skin this generally means prolonged usage.
Today, however, there is an increasing awareness among skin professionals and clients of the benefits of topical vitamin application – products packed with vitamin C that you can apply directly to your skin, so it absorbs into your body rather than being ingested. This is a rapidly growing market, and one that is undergoing extensive research. The benefits of topical application are clear – it is safe to use over a prolonged period and you can target precisely the areas where you want to see changes. It absorbs rapidly and penetrates deeply.
Benefits of topical application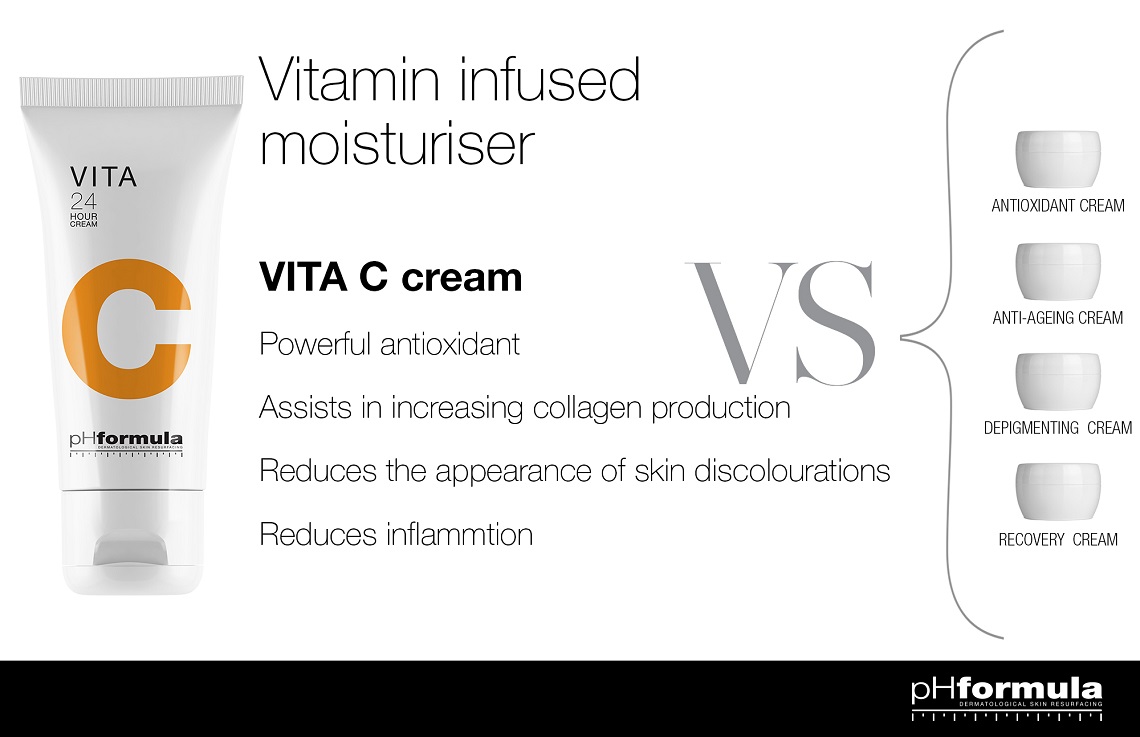 Vitamin C affects the cells on the inside and the outside of the body. So a diet that provides a source of natural vitamin C is still, and always will be, important for your health. However, to target those areas of your skin that you want to tighten up, or tackle fine lines, or ageing, or pigmentation, the application of vitamin C products directly to the areas you want to treat can help you see genuine results faster.
If this applies to vitamin C, it can of course apply to other naturally occurring nutrients with great benefits for the skin, such as A and B3. While Vitamin A plays a vital role in bone growth, reproduction, and immune system and eye health, it also helps the skin repel bacteria and viruses. Vitamin A is well known as a powerful skin enhancer that can reduce wrinkles, fade brown spots, and smooth roughness.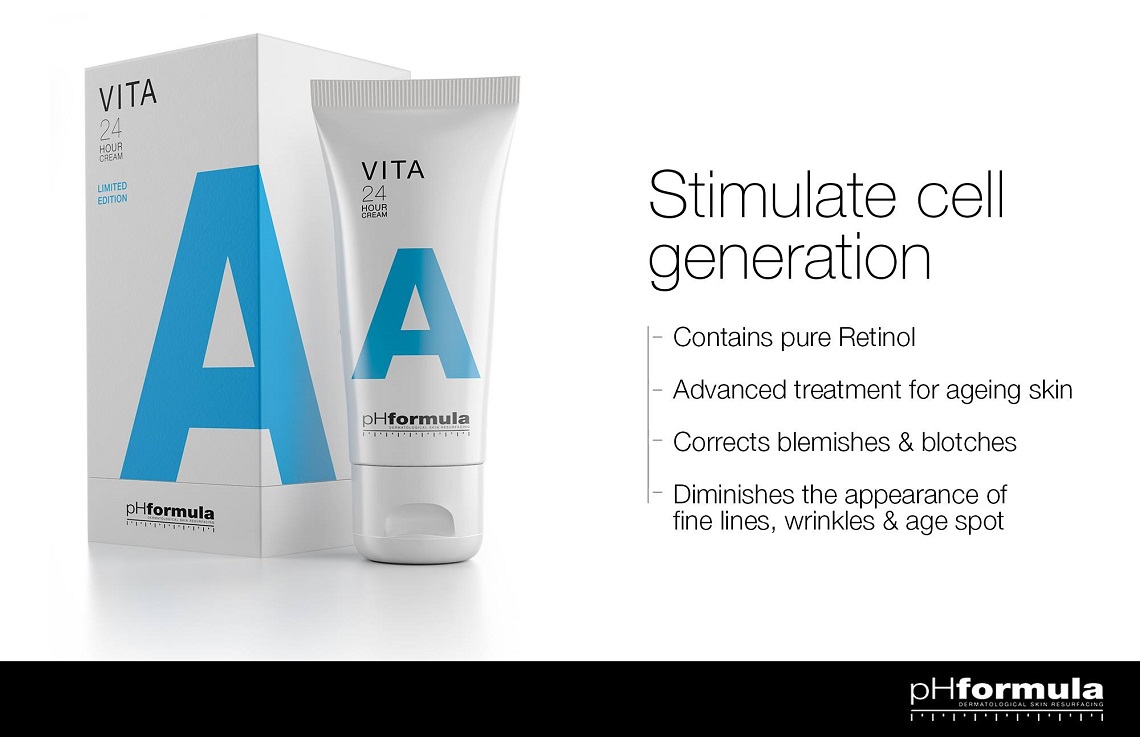 And vitamin B3, or niacin, while not as famous as its cousins, is known to lower the risk of cardiovascular disease, balance cholesterol levels, and generally improve the health of your heart. And for your skin? It is useful to have around if you suffer from dry, sensitive or red skin as it increases the production of ceramides and fatty acids (two key components of your skin's outer barrier) and can also improve the appearance of rosacea. Again, these vitamins naturally occur in many foods – sweet potato, kale and dark leafy greens for vitamin A, and fish, chicken and turkey and pork are natural sources of B3 – but to specifically target and enhance the appearance of your skin, it makes sense to apply these vitamins topically.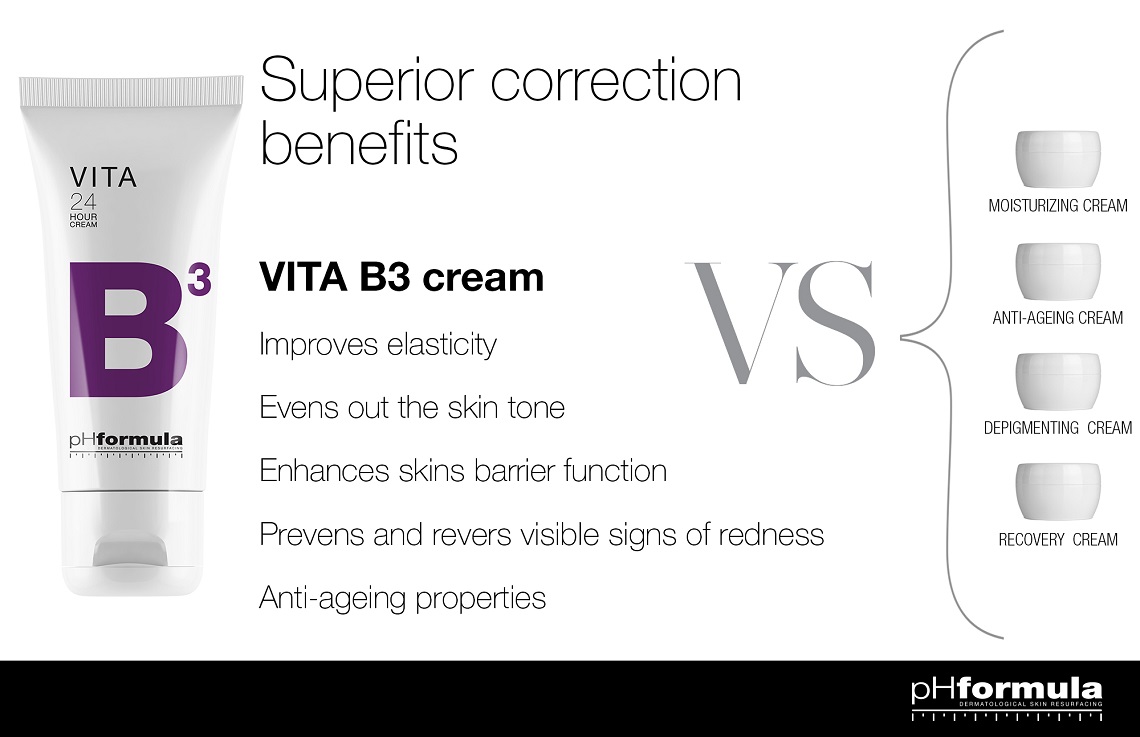 pHformula, at the leading edge of innovation in the aesthetic market, has capitalized on its extensive scientific experience and knowledge to produce three creams that take all the goodness of vitamin C, vitamin A and vitamin B3 and help the nutrients absorb directly into your skin. The range of Vita creams can be used over an extended period of time, and between them help to tackle the signs of photo-ageing, blemishes, fine lines, dehydration, dark spots, and hyperpigmentation. Let your skin absorb all the goodness of these vitamins for the results you wish to see.
For more information on Vita creams, contact pHformula.
Theo pHformula.com
---