The secret of a healthy and radiant skin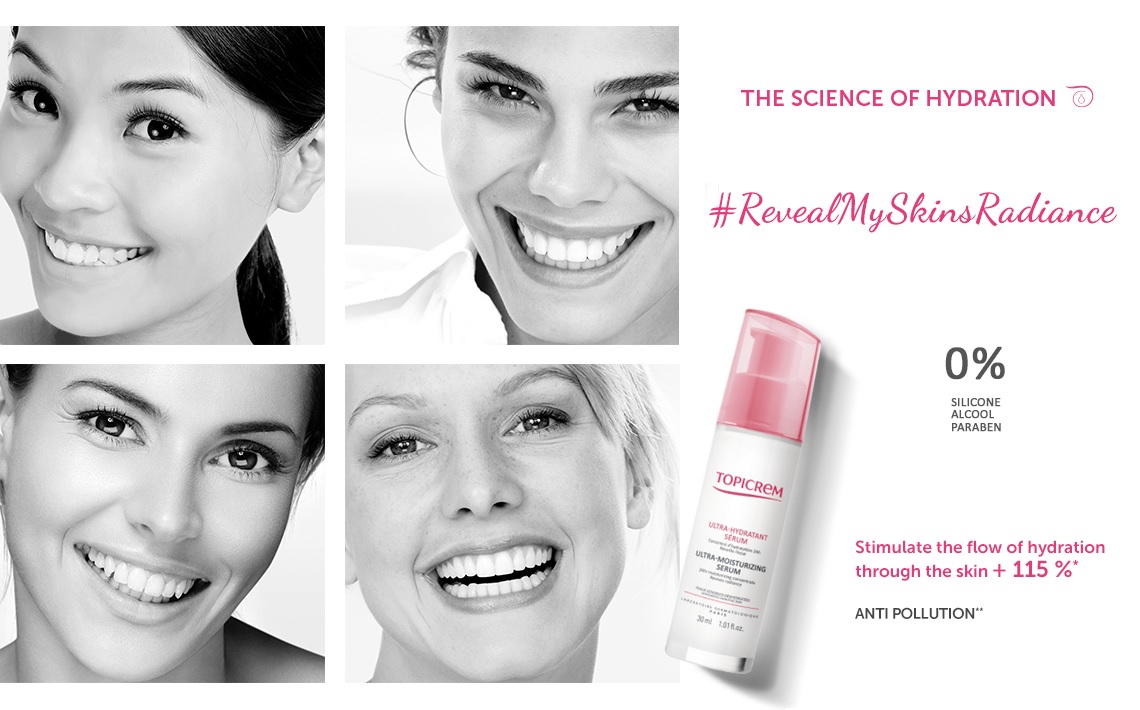 The modern life of the city sometimes puts a lot of pressure on ourselves and on our skin. Lack of sleep, air pollution, bad diets, weather changes, sunlight, cigarettes and many other little things, makes our skin begin to get dull and dehydrate. So, to help you have a brighter complexion, Topicrem has developed Ultra moisturizing serum, which is a line of skin care cosmetics for sensitive skins, helps to lighten and moisturize skin. We promise: This is the secret of a healthy and radiant skin for you!
Moisturizing, close friends for beautiful skin
When the skin is dehydrated by external agents, the skin becomes thinner, less elastic and more oily. From the beginning, Topicrem always knew that the secret of beautiful radiant skin lies in how to moisturize the skin. Each day, your skin loses up to half a liter of water. When you know how to take care of your skin, this lost water will be offset.
Thus, the research laboratory of Topicrem has developed a line of products designed to meet the skin's moisture needs. The formulation of Ultra moisturizing serum will promote the water supply to the epidermis to…
Easy tiger! Promote what? Do not worry too much, we will explain in the most easy way for you now!
Use of bio-active ingredients for your skin
Topicrem has created Ultra moisturizing serum with a combination of 3 active ingredients, enhancing moisturizing, giving you radiant and fuller skin. The most remarkable effect of this product is its excellent moisturizing properties thanks to its bio-active ingredient.
This essence is capable of releasing three major bioactive ingredients, taurin, inositol and betaine. These active ingredients help to bring water to the heart of cells, giving skin full moisturization throughout 24 hours. A healthy skin is a skin moisturized in the right way!
Ultra moisturizing serum encourages skin's ability to regenerate cells, thanks to the polyglucoside compound. In addition, with Sophora japonica extracts, your skin will be protected from dirt and pollution of the environment. Isn't this the perfect pair for your skin in this bustling metropolis?
Laboratory of Topicrem has also conducted a scientifically validated trial with 43 volunteers within 28 days to verify the effectiveness of the product. The results show that:
– 100% volunteers confirmed that the skin is moisturized and more comfortable.
– 100% of volunteers said the skin became radiant and brighter.
– 98% of volunteers recognize that their skin is protected and that they are better able to resist external influences.
Enhances product efficiency, enhances skin brightness
Applying Ultra moisturizing serum beore the daily skin care routine, then combined with Light ultra moisturizing cream, will give you a 115% boost in moisture. Whether you are 25 or 55 years old, whether you have dry or oily skin, this product is suitable for anyone (even any gender)!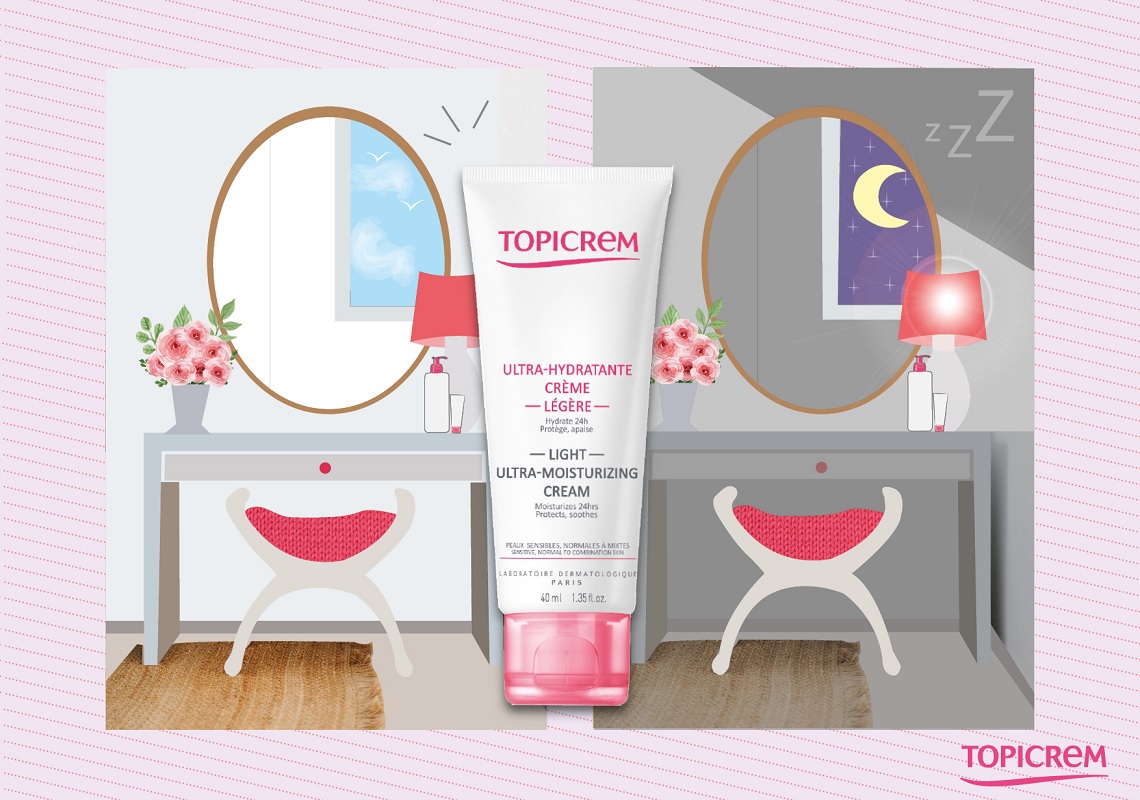 Product is formulated without alcohol, paraben or silicone, so it won't make comedones for your skin. This product is suitable for sensitive skin and it doesn't make your skin greasy when in use. We also love the effectiveness of the product, with the smooth and soft texture, the essence will go deeper to effect on the skin. Not only that, the essence also has a light scent mixed from white flowers. To get radiant skin, it's not as hard as you think…
From now on, you can say goodbye to dull and tired skin! For best results, apply Ultra moisturizing serum before day / night cream, and especially at times when skin needs special attention – like weather changes suddenly, you know!
---