The seasons and your skin
Changing seasons bring new possibilities and are often a welcome change from the previous weeks – sun and beaches, or snow and fireplaces, or warm days and cool evenings. Every few months or so we change how we dress, our activities, even our diet, to match the seasons. But very often, we forget about our skin. It is naturally easy to forget that central heating and hot showers suck out moisture, that chlorine and salt water can be equally drying, and that humidity can be beneficial but can also stimulate bacteria and oil production – and that extremes of any temperature can aggravate your skin.
Adjust your skincare routine 
So for that reason your skincare routine may need to be adjusted throughout the year, just like your wardrobe. These don't have to be dramatic changes that require throwing out old products and buying all new ones every season. With a few small tweaks you can ensure your skin is protected all year round.
Winter, Spring, Summer, Autumn 
Winter, for example, means a drop in humidity and drier air made worse by indoor heating, and hot showers and baths. Many people find their skin is driest in winter, and experience a tight, uncomfortable feeling and perhaps a worsening of flaking, cracking, eczema and itching. And going from the heated indoors to cold outdoors causes the capillaries in the face to contract and expand which increases redness. You might find you need a heavier moisturizer, and it is important to avoid harsh treatments which remove oil and dry your skin out further. Mild cleansers are best, and sunscreen can also help – winter sun can be quite strong yet sun damage is something we rarely think about in cold weather.
In spring, temperatures begin to climb, days get longer and we do away with heavy boots, coats and even indoor heating. But after a cold winter your skin will still need hydration and nourishment. Light exfoliation can help to remove a lot of the dead, dry skin that appeared in the winter and gentle but effective moisturizer can start to replenish your skin after the three or so months of coldness. And of course, the SPF is a constant and year-round necessity.
If we are lucky, in summer we welcome blue skies, warmth and sunshine.  The vitamin D boost brightens moods, eases aches and pains, and can even help us sleep better. The key of course, is moderation. Sunburn is a common, uncomfortable and sometimes painful consequence of prolonged sun exposure that can include blistering, dizziness and fatigue in serious cases. In the long-term, too much sun can lead to photo-ageing, the premature ageing of the skin caused by exposure to ultraviolet radiation. This usually means fine lines, wrinkles, dark spots, uneven skin tone, a loss of elasticity and a loss of radiance. This damage is cumulative, meaning it builds up over the years. So in summer, it is important to help your skin maintain a strong barrier function – the function that protects against the elements and helps to avoid breakouts, dehydration, increased sensitivity and signs of premature ageing. Incorporate an SPF product into your daily skincare routine and avoid over-exfoliating, harsh soap-based cleansers, and of course, prolonged sun exposure.
And finally, autumn. Just as spring can be used to repair winter damage, autumn can be a time to repair summer damage. Again, exfoliation can be a good way to get rid of summer and using a heavier moisturizer can start to restore some hydration.
The importance of year-round care for your skin 
pHformula understands the importance of year-round care for your skin and its unique and innovative products can provide the boost you need to your skin regime.
SOS rescue oil is a unique combination of oil blends and naturally-sourced actives. It boosts collagen production, which softens the appearance of fine lines and wrinkles while visibly firming, provides a natural barrier protection, and infuses the skin with a healthy glow and youthfulness. Suitable for all skin types but particularly beneficial for dehydrated, or dry and sensitive skin, it contains nutritious ingredients such as argan, sweet almond, jojoba, sesame and olive oils, and vitamins C and E.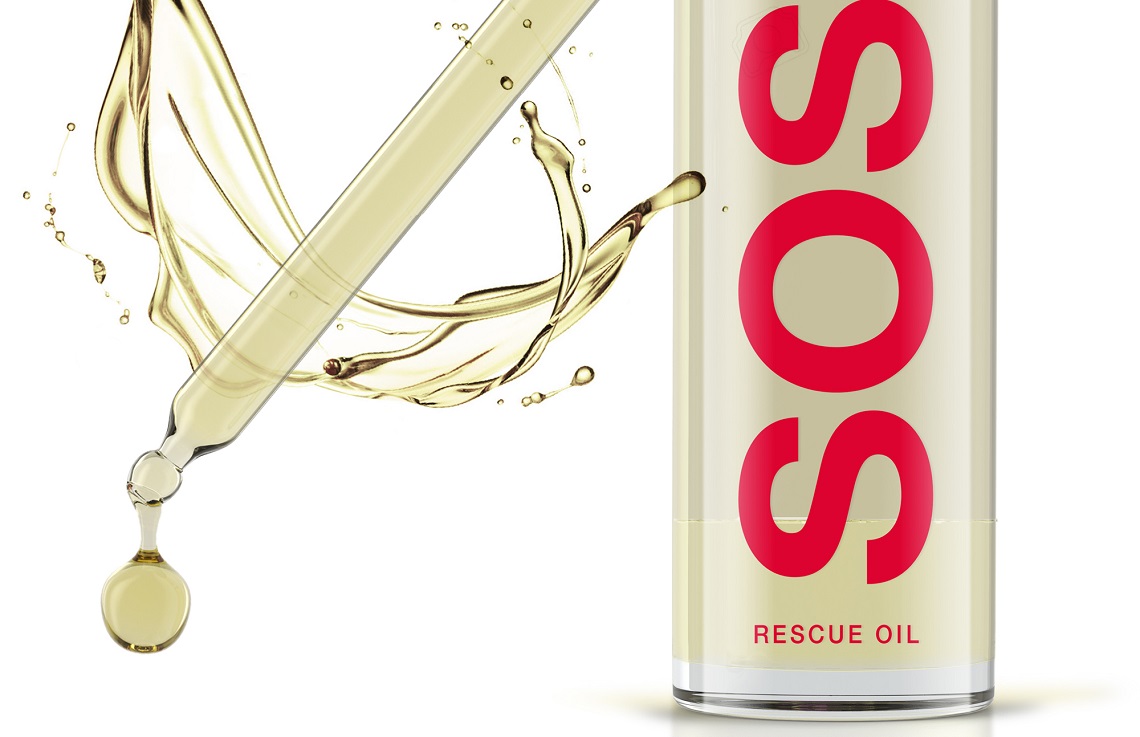 There's also the pHformula SOS rescue cream, a rich cream especially for dry to very sensitive skin. It forms a shield on the skin's surface for high quality protection which means it is perfect for protecting against winter dryness, and wind burnt skin and lips. Protecting your skin's barrier function against the elements can help to prevent breakouts, dehydration, sensitization, and premature ageing, and the inclusion of vitamin E, urea, and hyaluronic acid ensure that your skin is healed, hydrated and rejuvenated.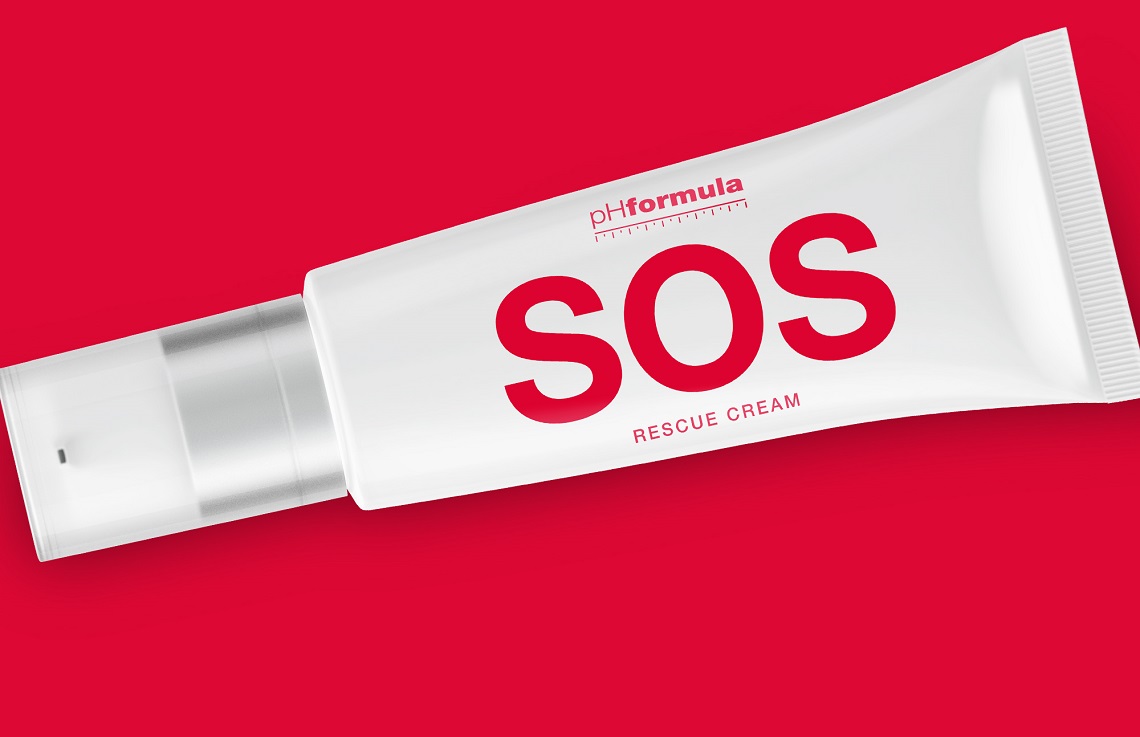 And just like our bodies, a balanced intake of vitamins can provide your skin with the support it needs for the changing seasons. pHformula's range of Vita creams give skin an extra boost and superior protection.
The Vita A cream contains pure retinol which makes it an advanced treatment product for ageing skin, stimulating cell regeneration to diminish the appearance of fine lines, wrinkles and age spots, as well as correcting blemishes and blotchiness. The result is more comfortable, supple, firmer skin.
The Vita B3 cream prevents and reverses visible signs of redness, pigment changes, and skin ageing. This is a highly-concentrated cream providing 24 hour moisturization for immediate and intense hydration. Despite its power, it has a light texture, making it ideal for daily and year-long application.
And finally, the Vita C cream is an essential part of preventing and reversing visible signs of ageing. Another lightly textured treatment, the cream is suitable for all skin types, with the greatest effects seen on dehydrated skin, signs of photo-ageing, and hyperpigmentation. Designed with magnesium ascorbyl phosphate, a stable form of vitamin C which improves elasticity, promotes wound healing, and decreases fine lines and wrinkles, the cream is complemented by trehalose, maltose and fructose for 24-hour moisturization. The Vita C cream leaves your skin softer and supple while protecting against free radicals and harmful elements of our environment.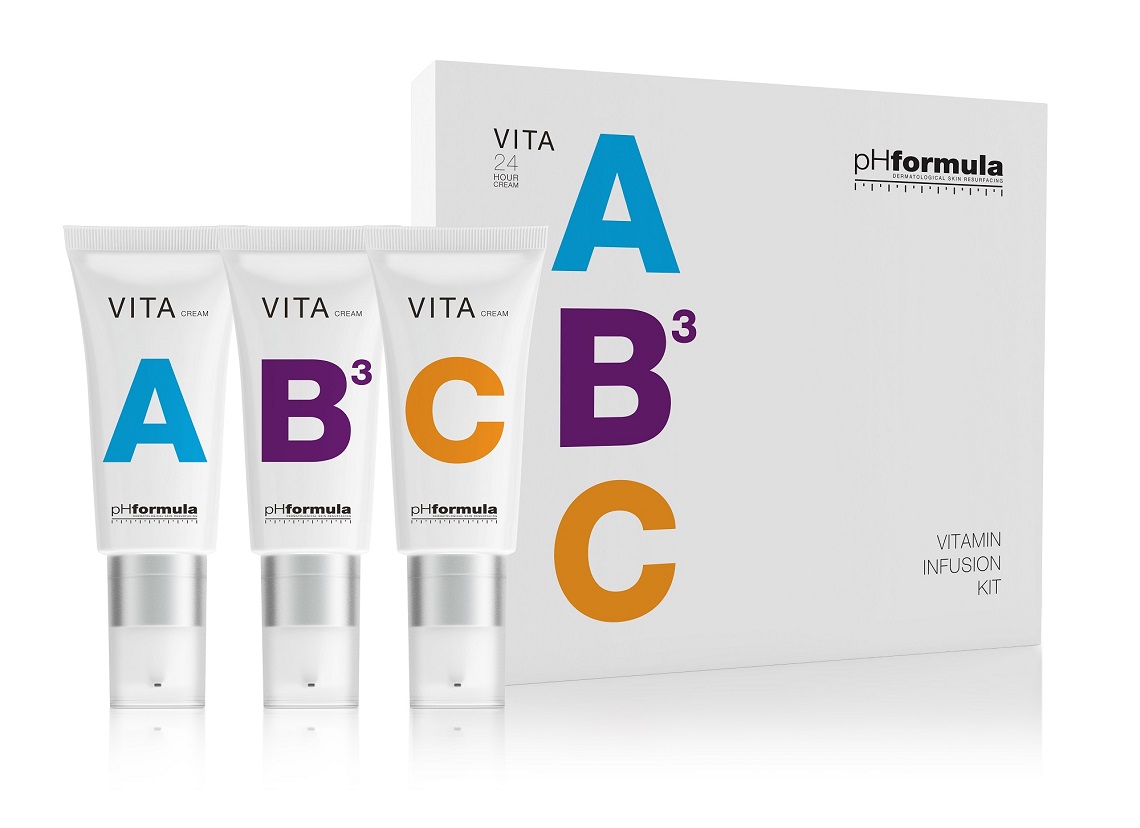 So when contemplating the season ahead and everything it may bring, spare a thought for your skin – your first line of defence against weather and a changing environment. With a few small adjustments to your skincare routine, you can ensure your skin is protected, healthy and happy all year round.
---