Simple yet effective – Skin care for men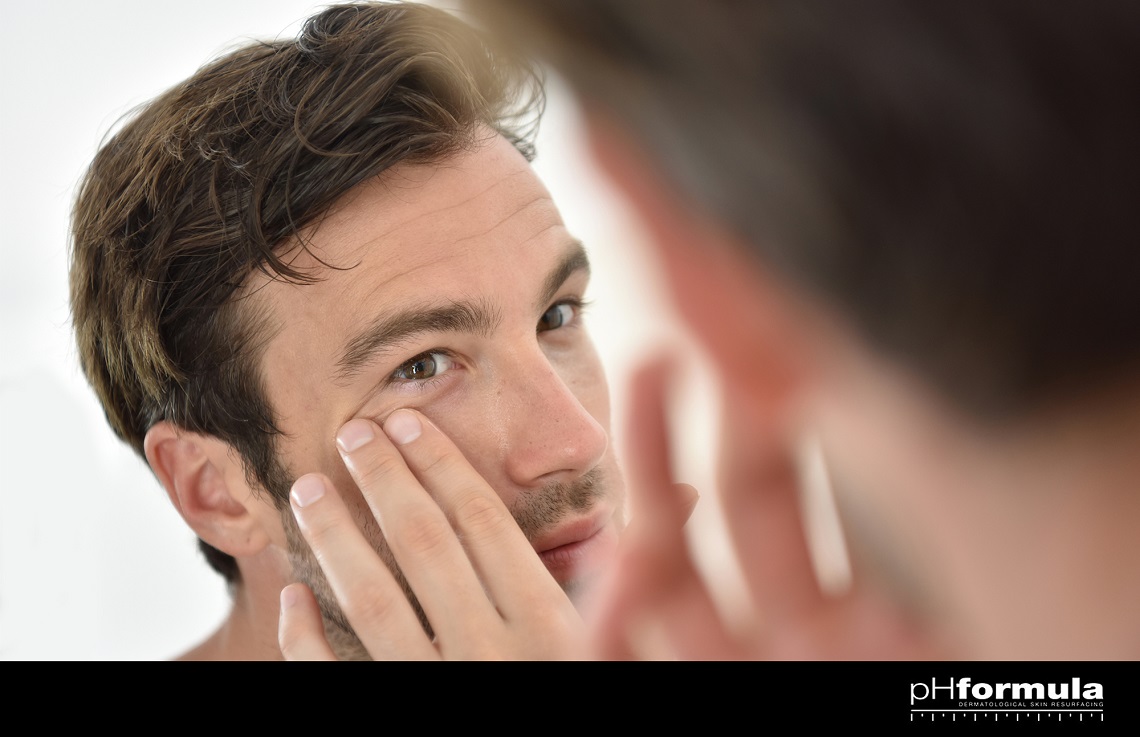 As time has passed, men's interests and lifestyles have changed. Gone are the days when men were associated with just a strapping, beefy persona and being completely oblivious to their appearance. We now live in the age of metro-sexuality, where men have gained the idea that appearance is rather important, whether it be to the public, their loved ones or just as individuals.
"No matter how well you dress, how nice your haircut is, and how healthy you are, if you have skin that is dull and freckly and blotchy you're not going to look your best", says Jeffrey Dover, MD, and Associate Clinical Professor of Dermatology at Yale School of Medicine.
One of the most interesting facts about skin care is that not only is it about looking your best, but it can also prevent deadly skin cancers.
Ever wondered how the glowing Hollywood dudes do it? Even in their 40's, 50's and 60's? Well… even they see skin care as an imperative part of life.
How do celebrities care for their skin?
Mario Lopez says don't forget – if it tingles, it's working. His face may look like it wouldn't squish if you poked it, so at 41, he must be doing something right. He says deep cleansers "feel tingly and tighten your skin".
David Beckham isn't shy to say he goes all the way. From face masks to tweezed brows, tinted moisturisers and concealers, David sees his skin care routine as a ritual he won't give up.
George Clooney, one of the most loved, older men in Hollywood. Then again, what's not to love about him? George is a fan of dark circle correctors and also uses lip balm on a regular basis – yes it's needed! You may not need colour on your lips – but they still need attention.
Ryan Reynolds is a strong believer of sunscreens with a high SPF. He also uses cosmetics whose purpose is to reduce skin pores and control those wrinkles.
How do models do it? 
Secrets to getting and maintaining a model's skin? It's quite achievable actually…
Make sure your routine is daily – no skips, and no bar soaps! Using proper products like cleansers, exfoliators, moisturisers and eye creams are a no brainer. Also, if you're in your late 20's, it's best to invest in a good anti-ageing cream.
If you really want to make an effort with your skin, make your skin care specialist is your best friend. It's great to buy products and run your own routine, but skin care specialists can tell you exactly what you need, for your skin type, age and lifestyle. Skin is the body's largest organ and skin care specialists can provide invaluable advice about your skin and its health.
It is also important to be aware that your skin type will change over the course of your life. You may have normal healthy skin when you are younger, which develops to oily skin during puberty and later becomes dry as you get older. Keep in mind that sensitivities can occur over time, making it crucial to go for regular skin care treatments to make sure you learn more about your skin and that you are using the correct products at all times.
There are a number of existing activities in your life that assist with protecting and caring for your skin:
The curse of the shave
We all dread that shave each day, but did you know all those hair follicles help keep your face wrinkle free?
Your facial hair acts a support structure for your face; men have more collagen and elastin fibres than women. This is the connective tissue that gives skin its strength and elasticity. Consequently, men have 20% to 30% thicker skin than women, thereby resisting wrinkles easier.
Still, it is important to remember that men's skin still ages, and skin problems like acne and blackheads may still occur.
The solution? 
There are a few simple steps to add to your daily routine to ensure your skin concerns are addressed in the correct way.
Congested skin, blackheads and impurities.
For daily face cleaning, use a face wash with exfoliating properties. Soft exfoliation is the best way to deep cleanse your skin without any irritation. The E.X.F.O cleanse is a cream gel cleanser which helps to effectively remove makeup and impurities. Contains specific actives, which assist in loosening rough keratinized cells and therefore is ideal to use in combination with all the pHformula skin resurfacing treatments.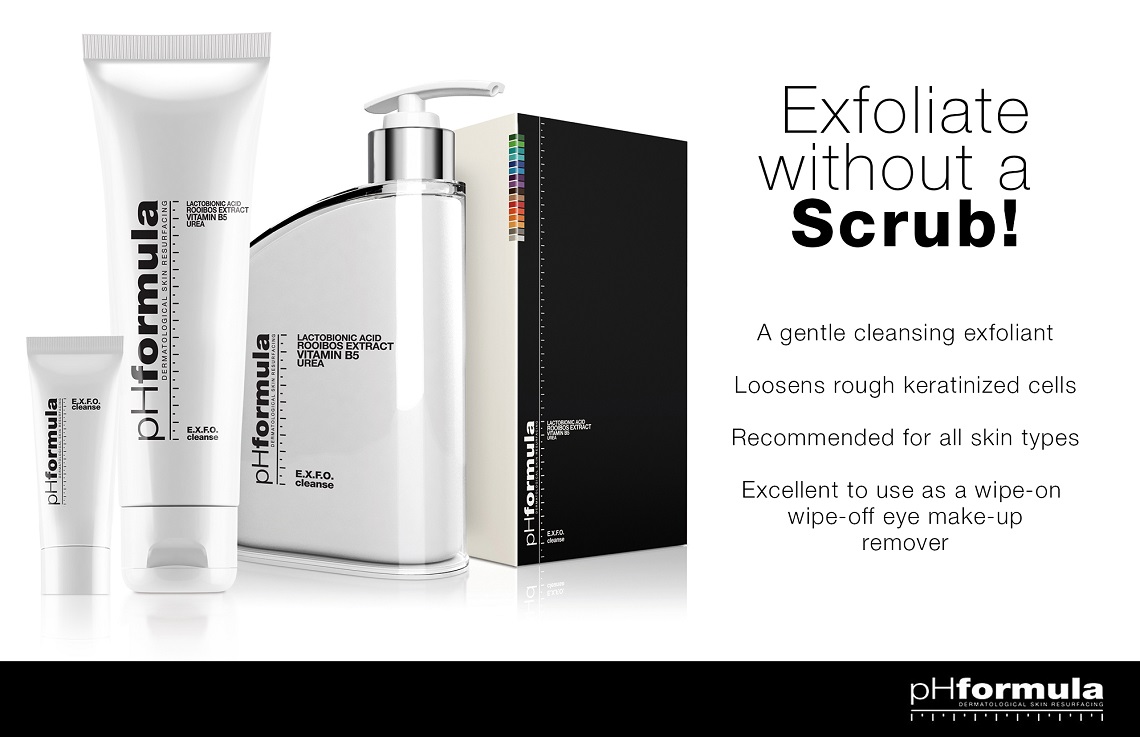 Post shave moisturizers – a must.
Opt for a light and versatile moisturizer like the VITA B3 cream of pHformula. It's multifunctional properties will make your skin look and feel more healthy.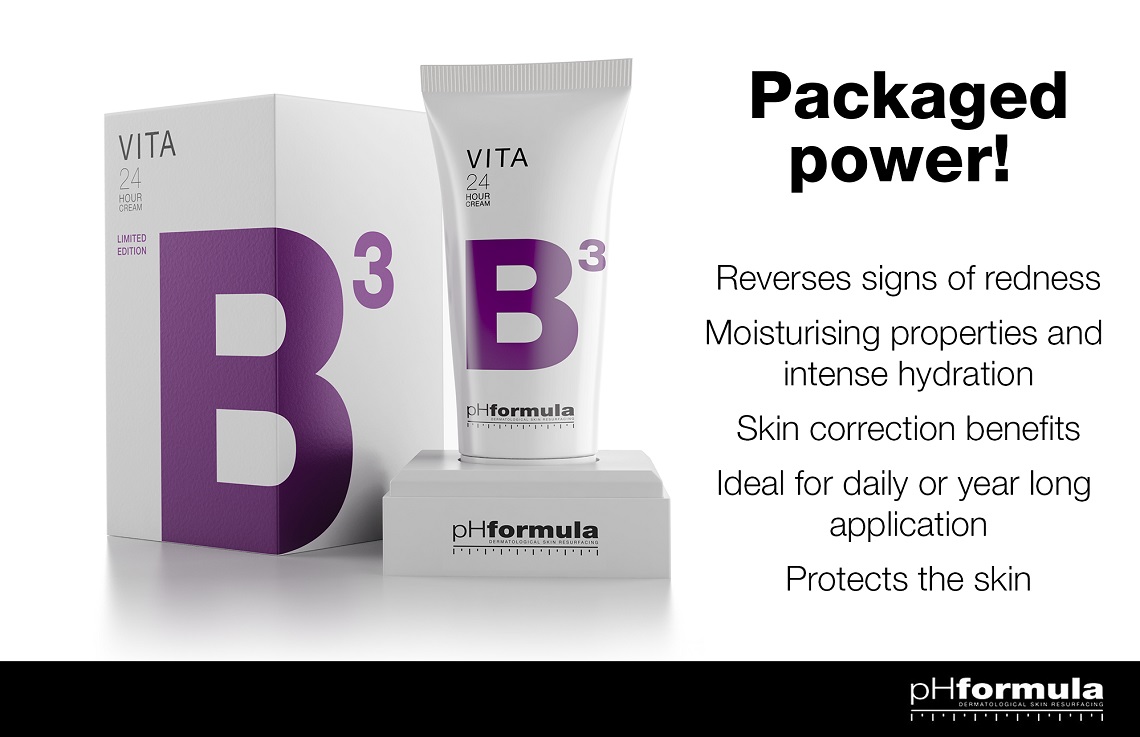 Ingrown hairs and shaving! Exfoliate at night – with a leave-on product. An active product (Active formula) with exfoliating properties at night along with a good moisturizer (SOS rescue cream) with intense moisturizing properties cream will produce healthier skin and help release trapped hairs below the skin. The better the condition of your skin, the better and easier your shave will be the next morning.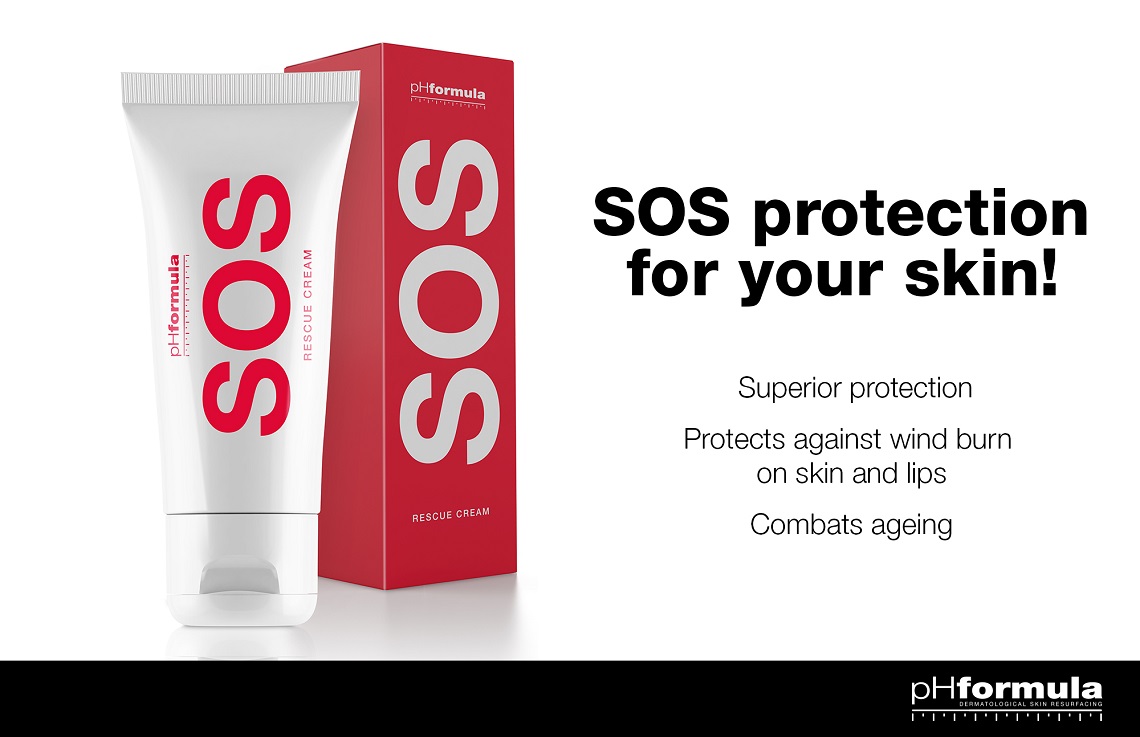 Another element such as eye cream is also a sub-set of moisturiser for around the eye. This assists with an area of your face that is very delicate and thin-skinned and avoids wrinkles and dark rings.
Sun damage is cumulative, meaning that the sooner you begin applying a broad spectrum of sunscreen on a daily basis, the better protected your skin will be.
Skincare is important, and is not nearly as difficult or un-masculine as it may seem. By caring for your skin today, you are preventing problems at a later stage in life. Using the right products for your skin, knowing how and when to use them and consulting with a professional every so often is the best way to care for your skin. This will make all the difference by avoiding break-outs, wrinkled skin and allowing you to put your best face forward. Keep going with your new skin care routine – your skin will thank you now and for many years to come. pHformula is concerned with the health of your skin – a healthy skin is a good looking one.
For more information on how men can care for their skin, contact pHformula.
---