Revitalize your skin after the summer: Vitamin C is the key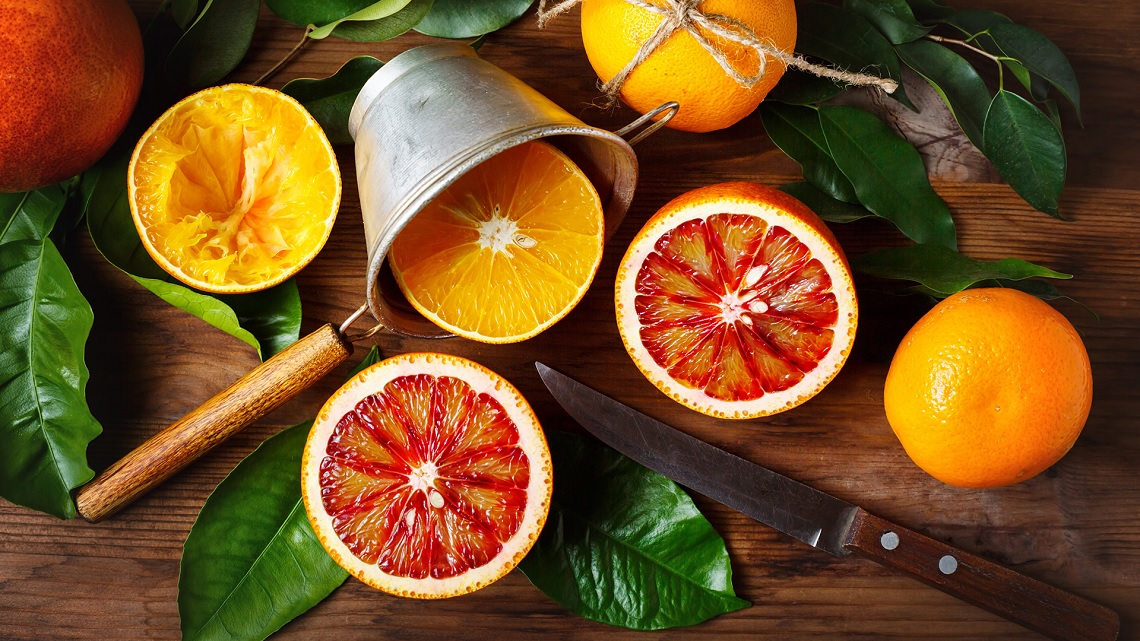 By Dr. Adriana Ribé, Ribe clinic
After exposure to the sun during the summer, dehydration from the heat, pollution… we can tell that our skin shows signs of losing its vitality. The skin appears dehydrated, jaded, blemished, dull… Here is a plan of action to revitalize your skin and bring it back to "life"!
Vitamin C is a powerful antioxidant that restores tired skin's natural vitality. It also neutralises free radicals and protects us against the cell stress we may have experienced over the summer.
There are many ways of applying vitamin C to the skin: with ampoules, day or night creams, serum, capsules… Are all creams with vitamin C the same? No, to determine the effectiveness of a cream or cosmetic product with vitamin C you need to look at the vitamin C concentration, the pH value and the ingredients added as well as the vitamin C to boost specific effects.
Intensive treatment with vitamin C
For intensive vitamin C treatment for skin with a "devitalised" appearance and with a lack of energy, I suggest the intensive facial capsules from Repavar® Revitalize, Monodermà® C10, with microencapsulated vitamin C.
This product has been designed to effectively treat all types of devitalised skin and restore "energy". It is an intensive treatment with 28 single-dose facial capsules with 10% pure vitamin C. The facial capsules stimulate the production of collagen, thereby improving the signs of skin aging and providing firmness and brightness. The capsules actively combat the effect of free radicals and external effects (UV rays, stress, pollution) that accelerate skin aging.

Are the Monodermà facial capsules flash effect or progressive and long-lasting?
Each Repavar® Monoderma facial capsule with 10% pure vitamin C provides the skin cells with an extra dose of energy that reduces wrinkles, blemishes, expression lines and flaccidity.
The concentration of vitamin C in each capsule is so high that the results can be seen on the skin just a few days after starting the treatment. And the vitamin C in each capsule does not only act on the skin immediately; thanks to the microencapsulated fractions it is released progressively with a long-lasting effect.
If I have sensitive skin can I use the facial capsules with vitamin C?
Yes! Because of the special formula, the capsule does not need preservatives and it does not contain colourings or perfumes, thereby guaranteeing maximum tolerance for even the most sensitive skin.
As well as this Repavar® Revitalize monodermà C10 with microencapsulated vitamin C intensive innovative treatment, I'd like to remind you that there is a wide variety of products with vitamin C to suit your needs.
Here are several examples:
– Day cream with vitamin C: Cream or serum with vitamin C to moisturize, prevent and protect.
– And there are creams with encapsulated vitamin C:
+ With a powerful antioxidant effect and to make skin appear brighter.
+ With agents to protect against the "daily external aggressive elements" like UV rays or atmospheric pollution that oxidizes and ages the skin.
+ Containing a protection factor.
And at night, got any other recommendations?
The same as during the daytime, it is a good idea to combat external aggression and protect your skin at night too, as this is the time when the skin regenerates, so we can combat and prevent wrinkles as well as other problems affecting the dermis.
I would choose a cream with encapsulated vitamin C and that also contains hyaluronic acid to moisturize the skin and provide elasticity. This means that, thanks to the antioxidant and moisturizing effect of the two components, the skin recovers its firmness, and is better moisturized while also combatting wrinkles.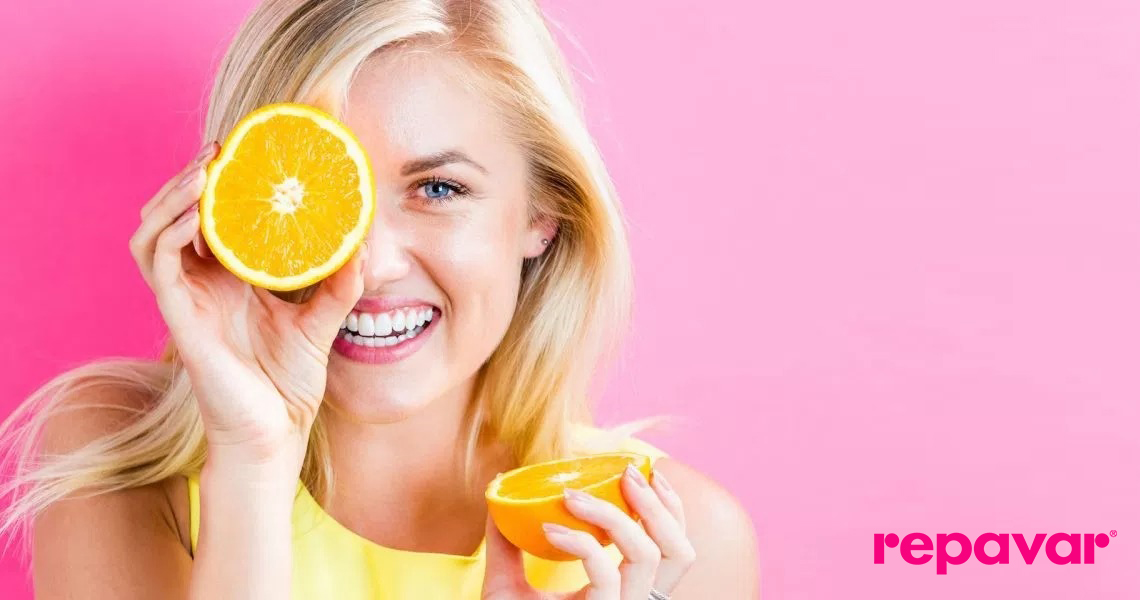 For dry skin and / or people who love the ampoules for their texture, I recommend you try the ampoules with active vitamin C to use during the day or at night with an antioxidant and anti-stress effect.
On the other hand, if you're looking for an intensive treatment or an instant effect for a special occasion, the "Flash effect" ampoules with immediate lift effect from Repavar® provide a tautening effect that reduces the signs of tiredness, as well as making skin appear brighter.
How does vitamin C act on facial blemishes?
– Vitamin C regulates the production of melanin which, when an excess builds up, causes melasma type blemishes.
– An anti-aging cream that boosts the production of collagen will make skin look brighter and will reduce wrinkles.
– This means that the effect of the anti-aging cream with Vitamin C will be progressive and will stimulate collagen production and regulate melanin production.
My favourites are the intensive facial capsules from Repavar® Revitalize, Monodermà C10, with microencapsulated vitamin C with all their properties and their progressive effect.
So, vitamin C is an ingredient that should be top of your list for its powerful antioxidant effect when it comes to choosing a cream, ampoule or serum… And Repavar® has a wide variety to suit your needs. I hope I've helped you choose your ideal product.
---