Nowadays, more and more people go to spa or aesthetic centers to do treatments for the skin, such as peeling, resurfacing, derma-rolling. These are considered to be the most innovative treatments for skin's disorders. However, choosing prestigious aesthetic centers and high-quality products is always an issue that makes clients – are still hesitating with this new therapy.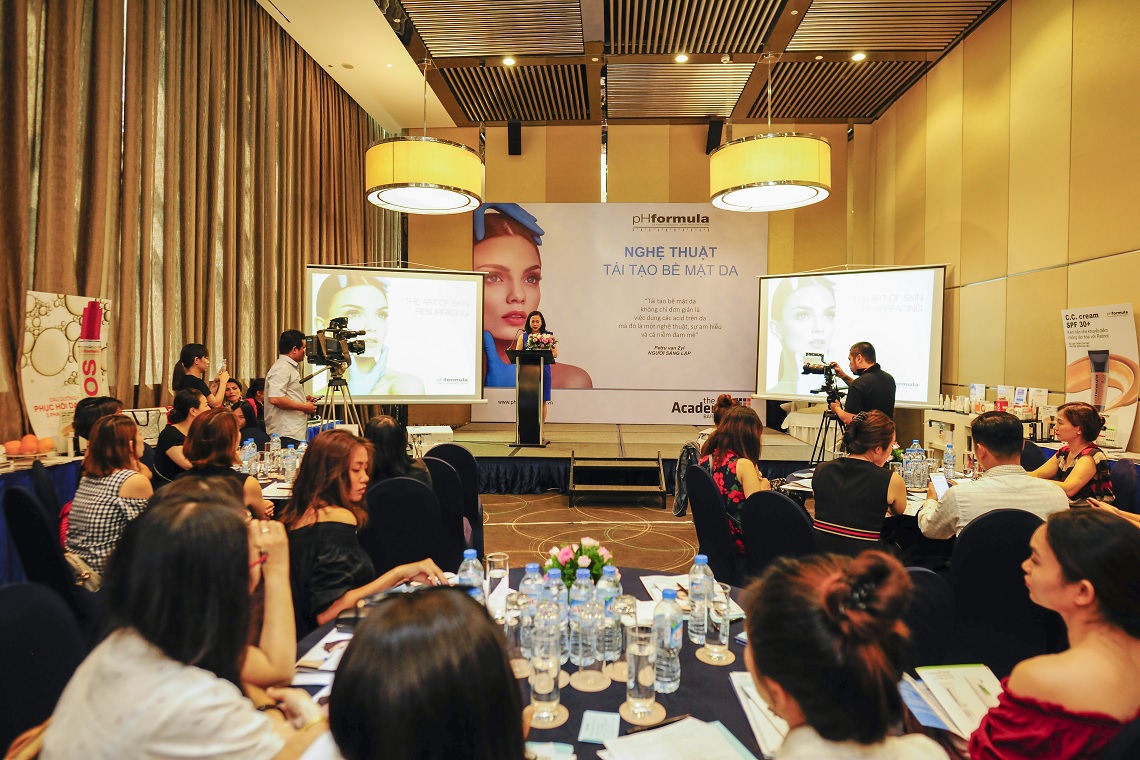 On September 7th, 2017, at Novotel Hotel, Ho Chi Minh City, Thuy Duong Ltd, Co. organized a seminar for launching pHformula – the first resurfacing pharma-cosmaceutical product line – in cooperation with pHformula's manufacturer.
The action of controlled skin resurfacing of pHformula is totally different from conventional peelings. This treatment actively provokes an accelerated form of cell regeneration deeply inside the skin without irritation or trauma.

pHformula's products mainly treat 4 skin disorders: ageing, hyperpigmentation, acne and chronic redness.
With the professional products used for spa, dermatologists and aesthetic surgeons, pHformula also developes personal products which support patients before, during and after professional treatments and which can be used at home.
Ms. Susanna – pHformula's skin specialist from Spain had also presented skincare knowledge, lots of methods in resurfacing treatments as well as the strengths of pHformula in pharma-cosmeceutical products at the seminar. Beside that, Ms. Susanna also did some treatments at the stage so the clients can understand fulfill the process. They also had chance to exchange their knowledge and to get more infos of this innovative treatment methods with Ms. Susanna.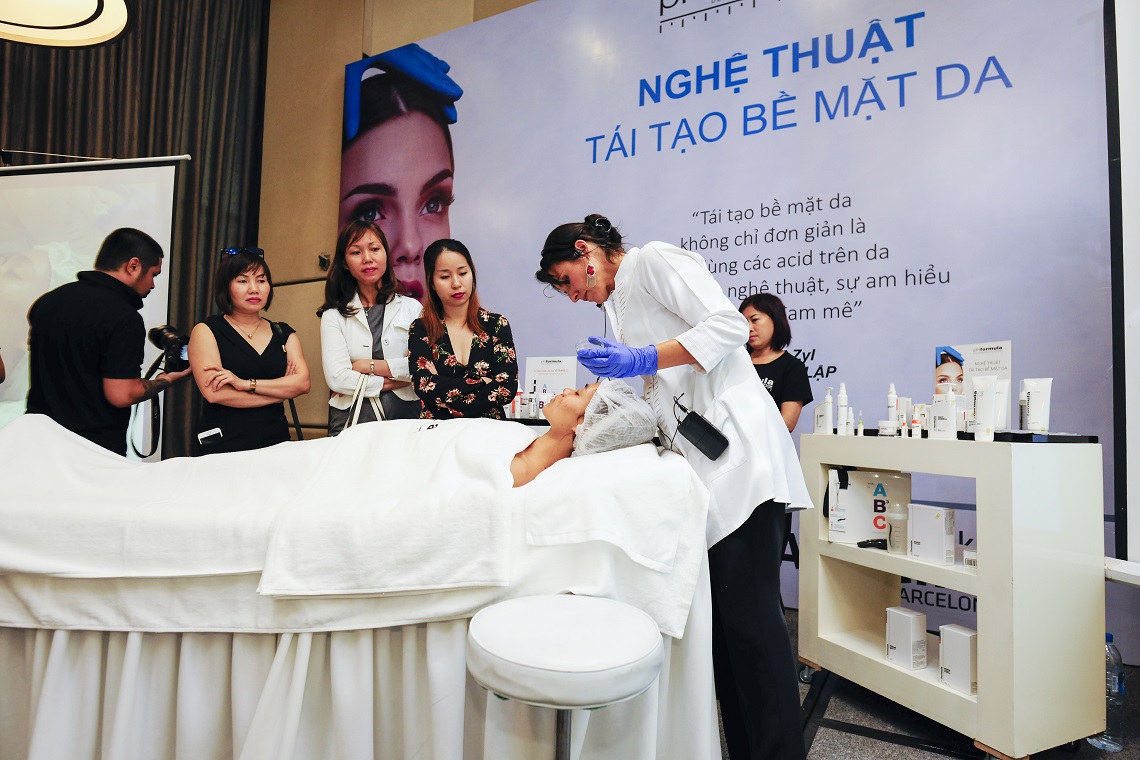 After the seminar, the guests were invited to participate in the lucky drawing with many attractive gifts coming from the pHformula's manufacturer as well as Thuy Duong's distributor.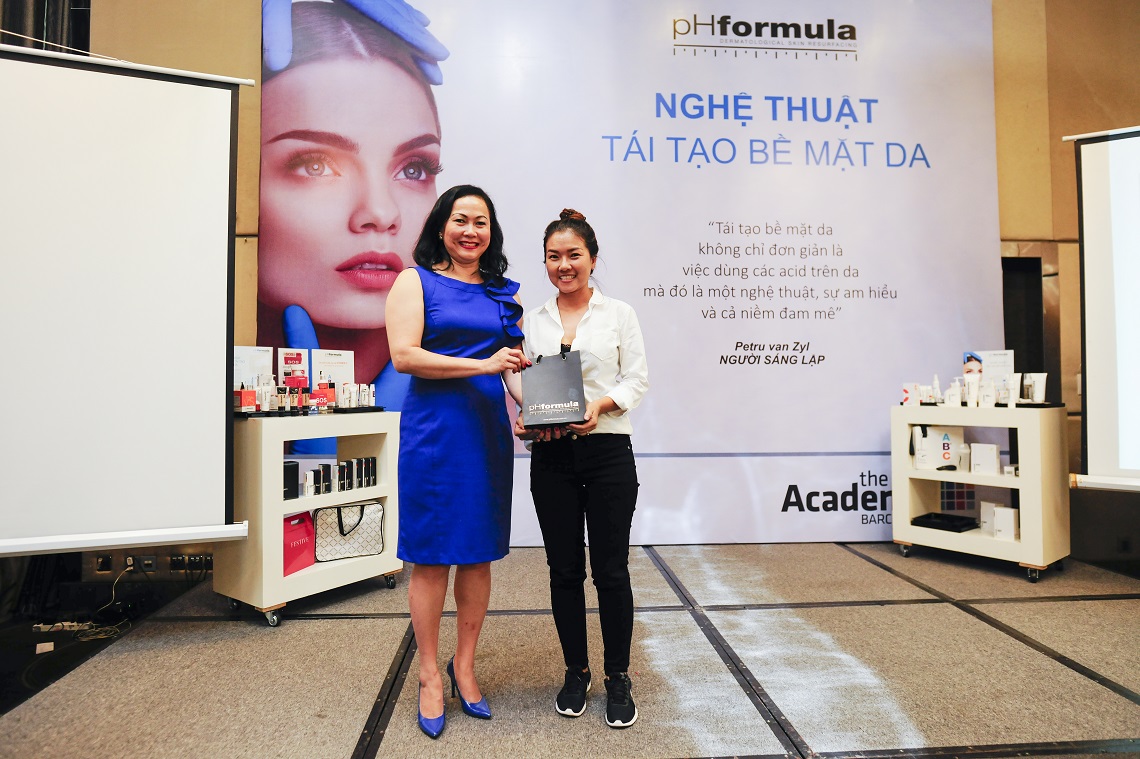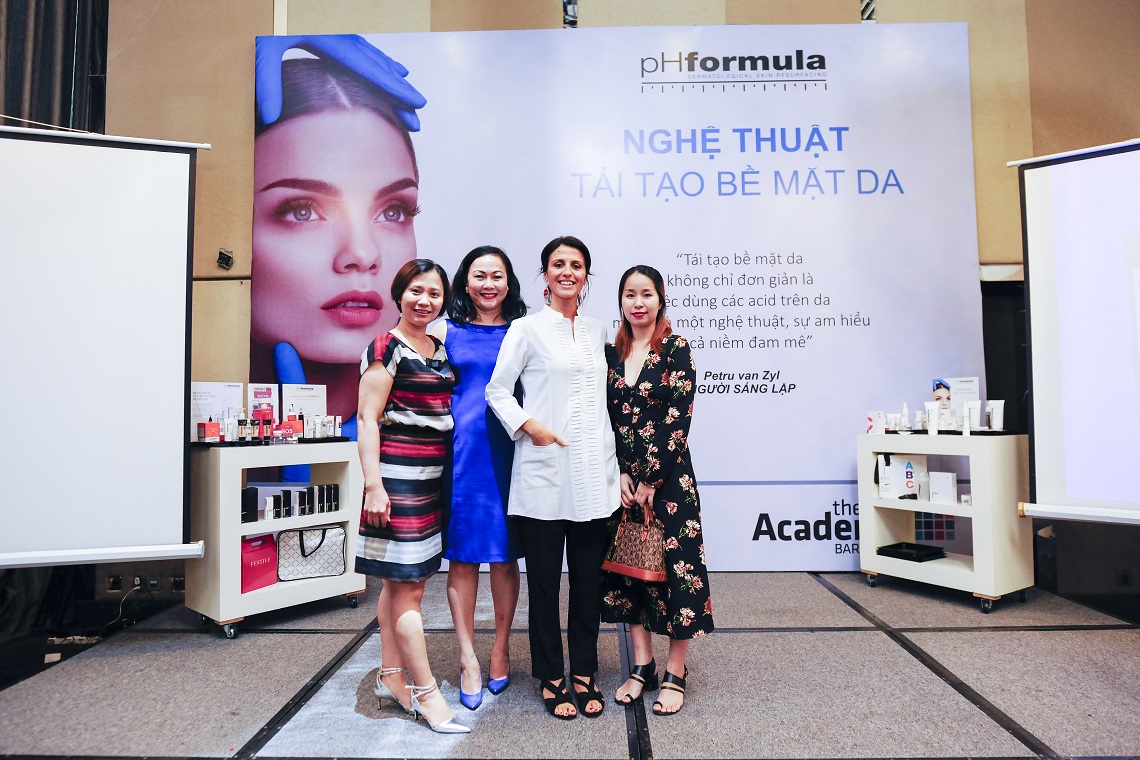 Tags:
acne
,
aesthetic
,
ageing
,
beauty
,
brand
,
chronic redness
,
cosmeceutical
,
cosmetics
,
distributor
,
hyperpigmentation
,
launching
,
manufacturer
,
new
,
peeling
,
pHformula
,
product
,
professional
,
resurfacing
,
skin
,
spa
,
spain
,
support
,
therapy
,
tips
,
treatment
,
Vietnam
,
women